⭐️⭐️⭐️⭐️⭐ RATED 4.9 BASED ON 10,000+ CUSTOMERS
🔥 + Sold Recently
Regular price
Rs.6,500.00 PKR
Regular price
Rs.8,500.00 PKR
Sale price
Rs.6,500.00 PKR
Unit price
per
Sale
Sold out
'Oud-e-Khalifa' is a magnificent and captivating attar that showcases the luxurious and mesmerizing aroma of oud, also known as agarwood. This fragrance is centered around the rich and enchanting note of oud, complemented by a carefully curated blend of spices, florals, and woods.
At the heart of 'Oud-e-Khalifa' lies the unmistakable note of oud. Oud is derived from the resinous heartwood of agarwood trees and is highly revered for its deep, woody, and complex scent. It exudes a sense of depth and sophistication, captivating the senses with its mysterious and alluring presence.
To enhance the oud's inherent allure, 'Oud-e-Khalifa' may feature complementary notes such as spices, florals, and woods. Spices like saffron, cardamom, or cinnamon add a touch of warmth and vibrancy to the fragrance, elevating its richness and complexity.
Floral notes, such as rose, jasmine, or violet, can delicately intertwine with the oud, adding a layer of elegance and romance. These florals enhance the overall composition, providing a soft and captivating contrast to the deep and resinous oud.
Woods, such as sandalwood, cedarwood, or patchouli, can contribute to the fragrance's foundation, adding a sense of grounding and sophistication. These woody notes provide depth and longevity, creating a lasting impression that lingers on the skin.
The combination of oud with spices, florals, and woods in 'Oud-e-Khalifa' results in a fragrance that is both exotic and enchanting. It is a scent that transports the wearer to a world of luxury and indulgence, evoking a sense of grandeur and elegance.
'Oud-e-Khalifa' is a fragrance for those who appreciate the timeless and captivating aroma of oud. Whether worn for special occasions or as a personal signature scent, 'Oud-e-Khalifa' invites you to embrace its opulent embrace and experience the mesmerizing allure of oud.
Shipping & Returns

Delivery in 3-5 working days.
7-days easy return policy.
Share
View full details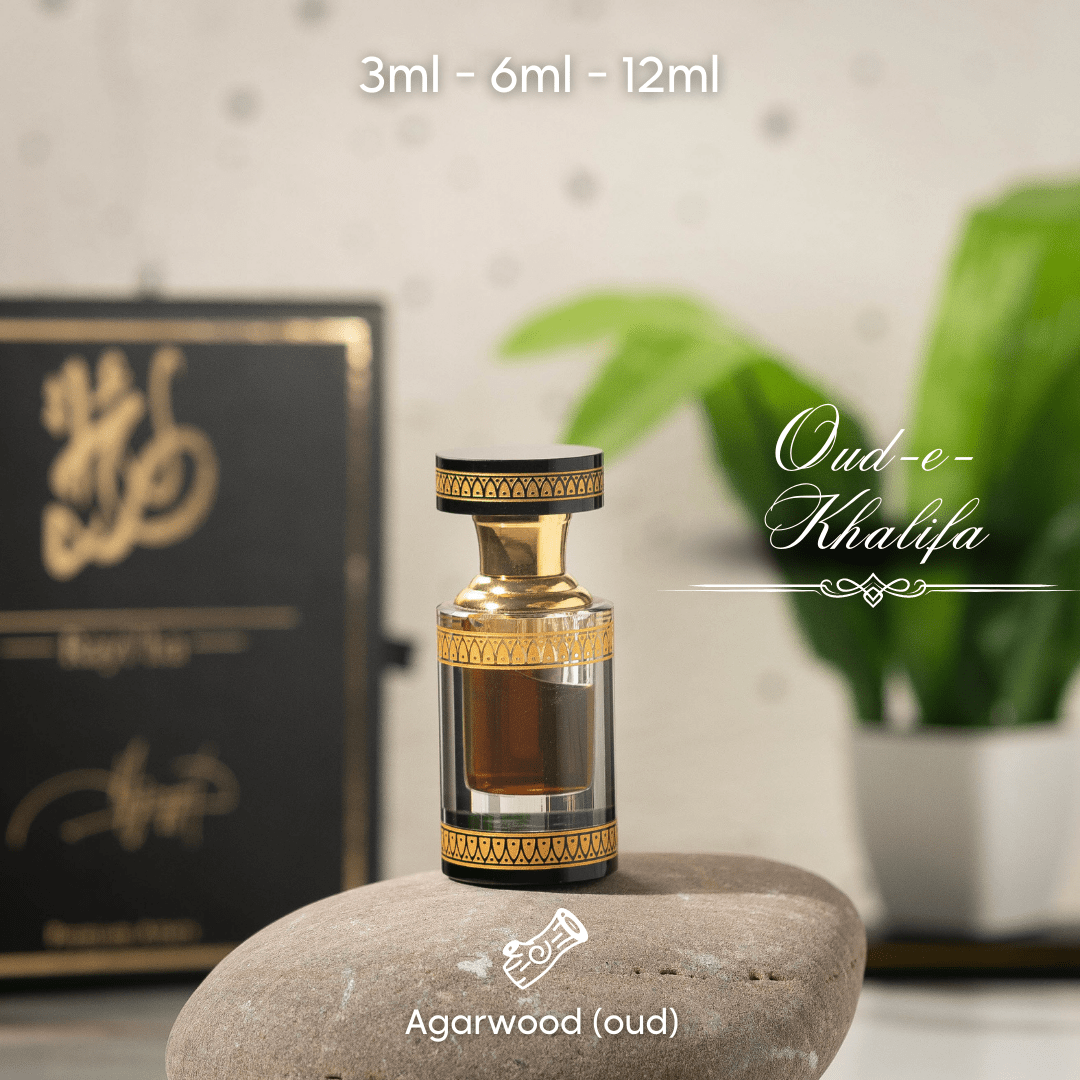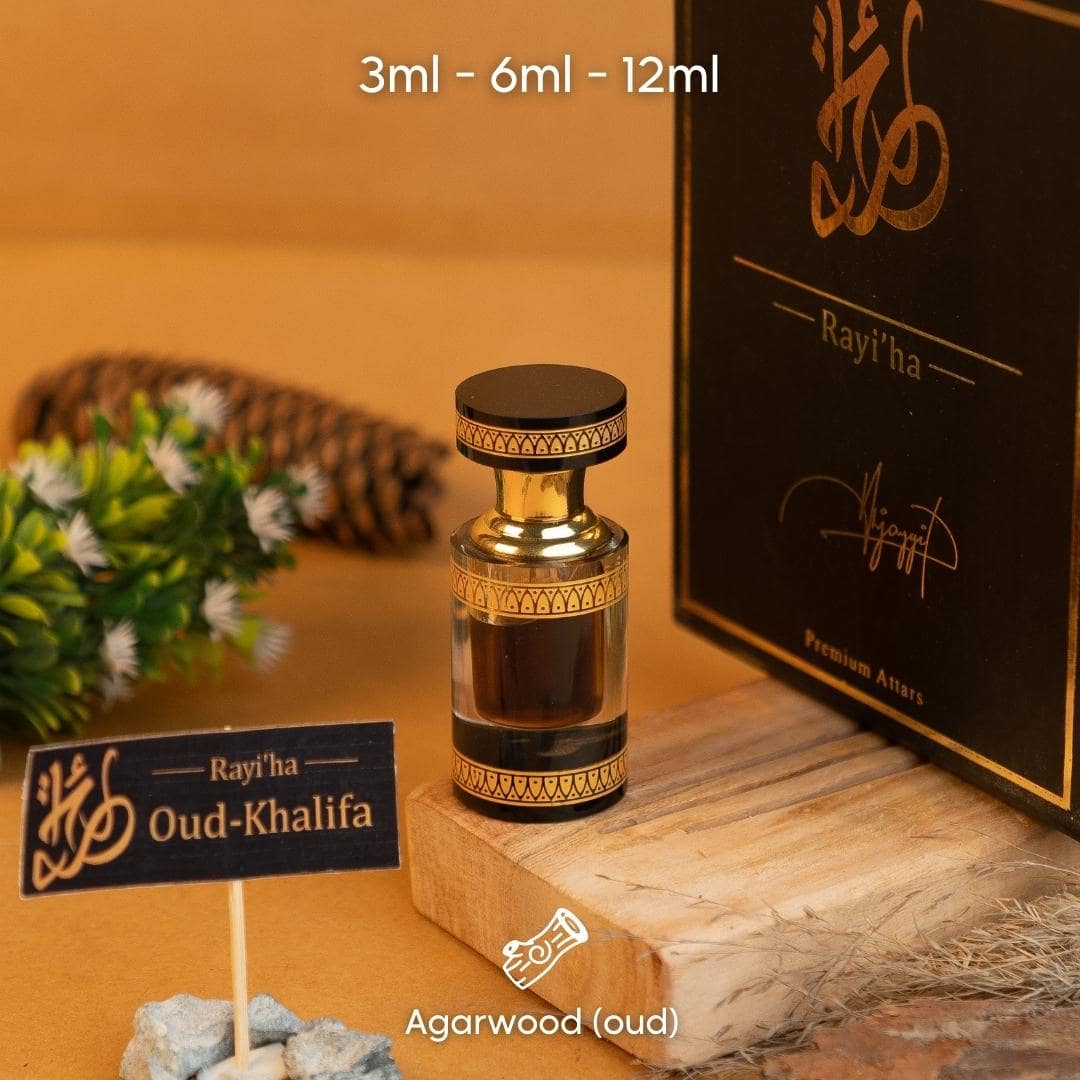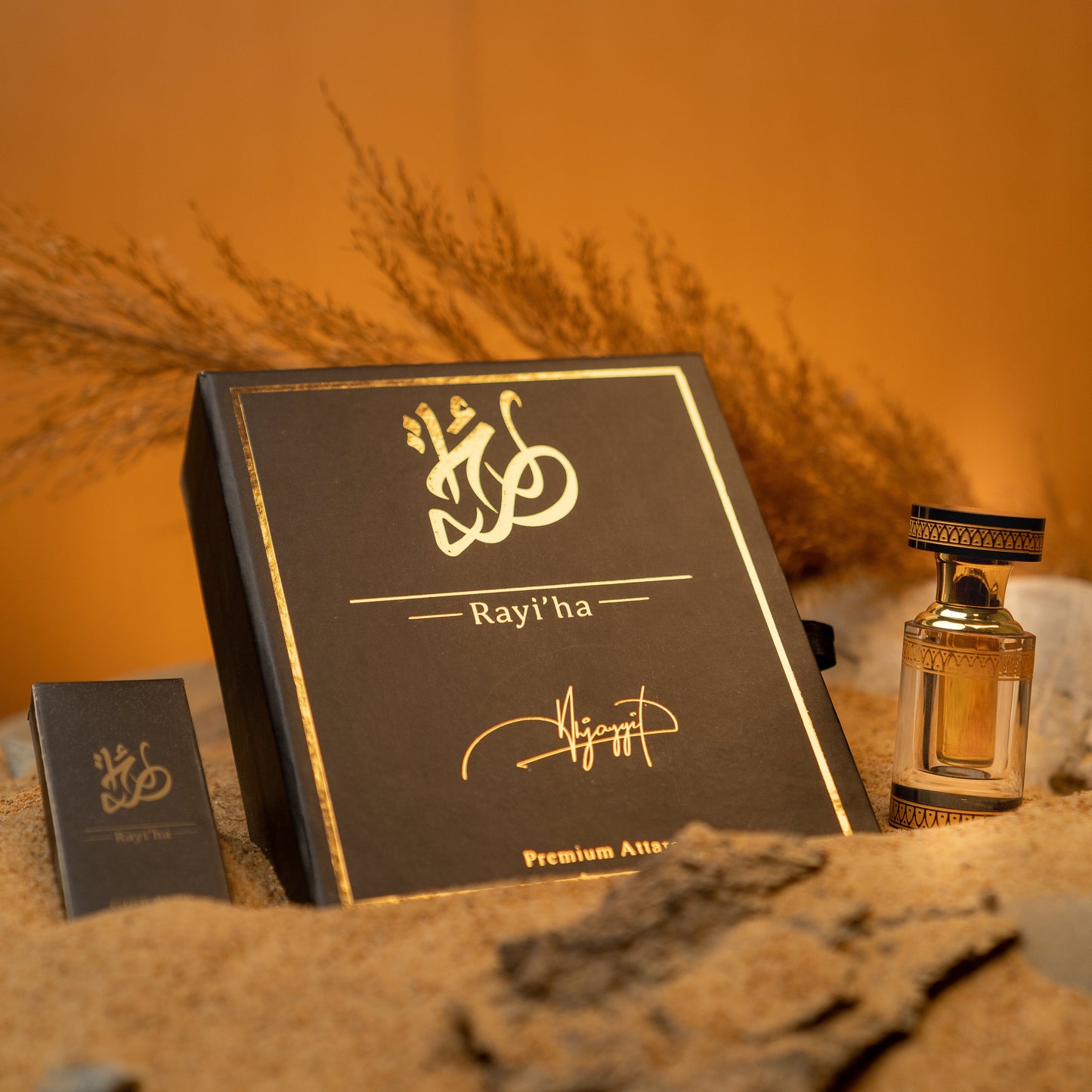 Shipping Time

Orders will be delivered in 3-5 working days all over Pakistan

Shipping Policy

Hassle-Free Exchanges

7-days easy return & exchange policy without any questions

Return Policy

Free Shipping

Free shipping will be offered on orders of above 3000/-

Add Products