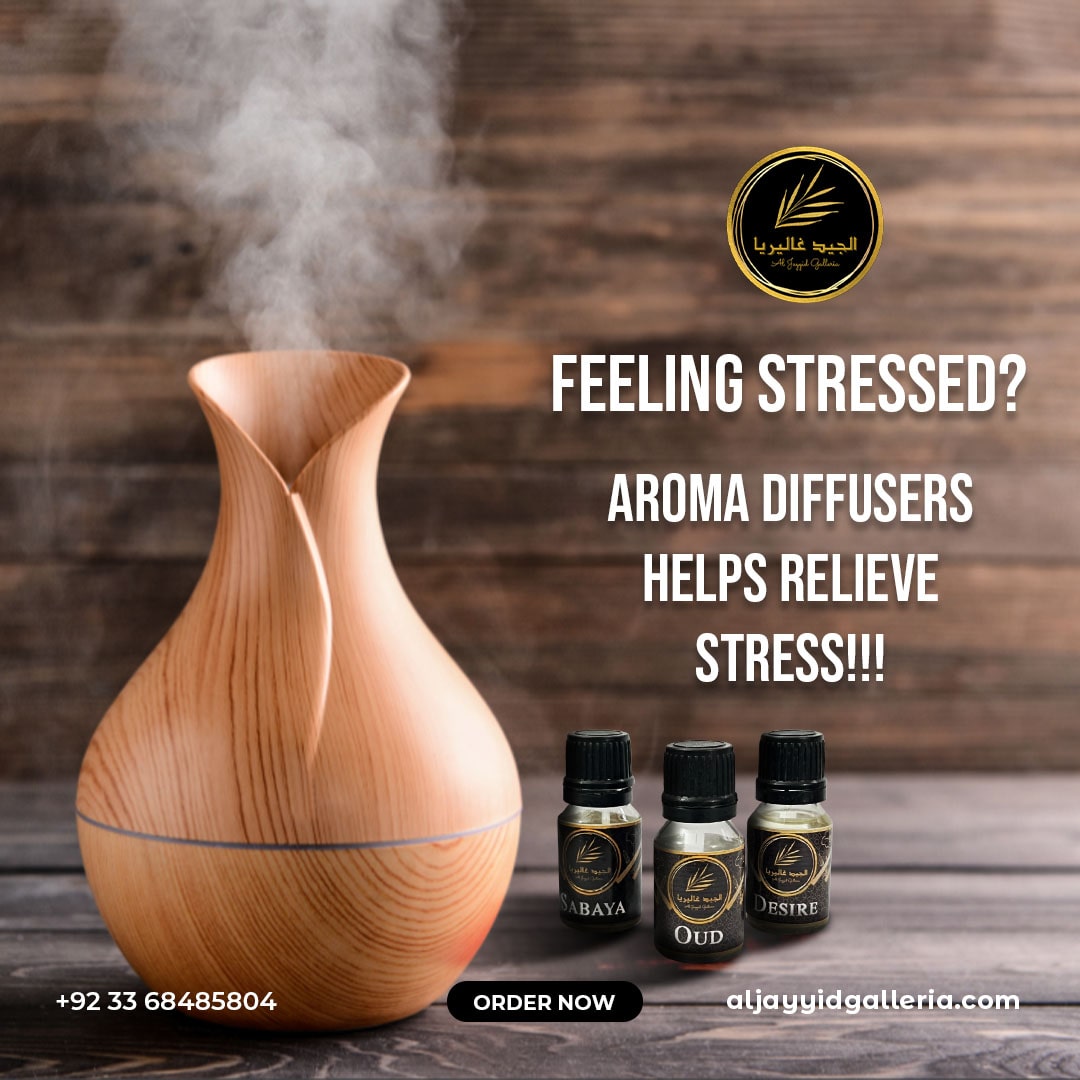 Stress Relieving for your Mind, Body & Soul
Our aroma diffuser is crafted to support your overall wellbeing; simply add a few drops of your favorite essential oils to our scent diffuser to relax.
Reviews & Ratings
✯✯✯✯✯

5 out of 5

Totally satisfied with the product, excellent quality and market competitive rates MashaAllah. I will surely buy again.

✯✯✯✯✯

5 out of 5

Bohot zabardast product lagi mujhe apki. normally online me scam hota he electronic item me but apne jesi dikhai thi wesi product bheji he. jazakAllah

✯✯✯✯✯

5 out of 5

Just received my Vase humidifier I had ordered for my office. Fragrances are very soothing. Totally satisfied, economical price with great quality. Loved it so much will definitely shop from here again.

✯✯✯✯✯

5 out of 5

Satisfied with this product. Jo chahiea tha wahi chese he. 100 percent recommended.
Waterless Auto Shut-off Aromatherapy Diffuser

This essential oil diffuser has a large capacity of 550ml which could atomize more than 20 hours under continuous mist mode, 7 different LED Changing light, Safety self-power off switch that prevents it from overheating in case it runs out of water.

Good For Health

With climate change, the weather gets dry ,this aroma diffuser helps to purify and humidify the air, which improves the air quality and add moisture for Dry Cough, Sinus Irritation, Dry Skin.

Usage

Add a few drops of your favorite essential oil ,prevent desease and have a healing time of mood and body. The compact wood grain design matches well with all kind of furniture, you could decorate your living room, bed room, kitchen, yoga room ,office desk and etc.