⭐️⭐️⭐️⭐️⭐ RATED 4.9 BASED ON 10,000+ CUSTOMERS
🔥 + Sold Recently
Regular price
Rs.3,850.00 PKR
Regular price
Rs.4,950.00 PKR
Sale price
Rs.3,850.00 PKR
Unit price
per
Sale
Sold out
'Haraare' is a captivating French attar that evokes a tropical paradise with its refreshing and invigorating composition. Inspired by the vibrant colors and scents of exotic fruits, this attar is a delightful journey to a sun-soaked oasis.
The top notes of 'Haraare' burst open with a medley of citrus fruits, unleashing a bright and uplifting energy. Zesty notes of juicy oranges and tangy lemons create a lively and refreshing ambiance, reminiscent of a tropical paradise.
As the attar settles, the fragrance unveils the succulent and aromatic essence of tropical fruits. The sweet and exotic notes of mango, pineapple, and papaya transport you to a lush oasis, where the air is filled with the irresistible fragrance of ripe fruits.
The base notes of 'Haraare' add depth and complexity to the fragrance, creating a harmonious blend. The warmth of amber and the smoothness of vanilla provide a comforting and sensual backdrop, leaving a lasting impression.
'Haraare' is a fragrance that captures the essence of a tropical escape, evoking a sense of joy, relaxation, and vitality. It is a perfect choice for those seeking a scent that brings a burst of sunshine and a taste of paradise. Whether worn on a tropical getaway or as a daily reminder of the exotic, 'Haraare' is sure to transport you to a world of tropical bliss.
Shipping & Returns

Delivery in 3-5 working days.
7-days easy return policy.
Share
View full details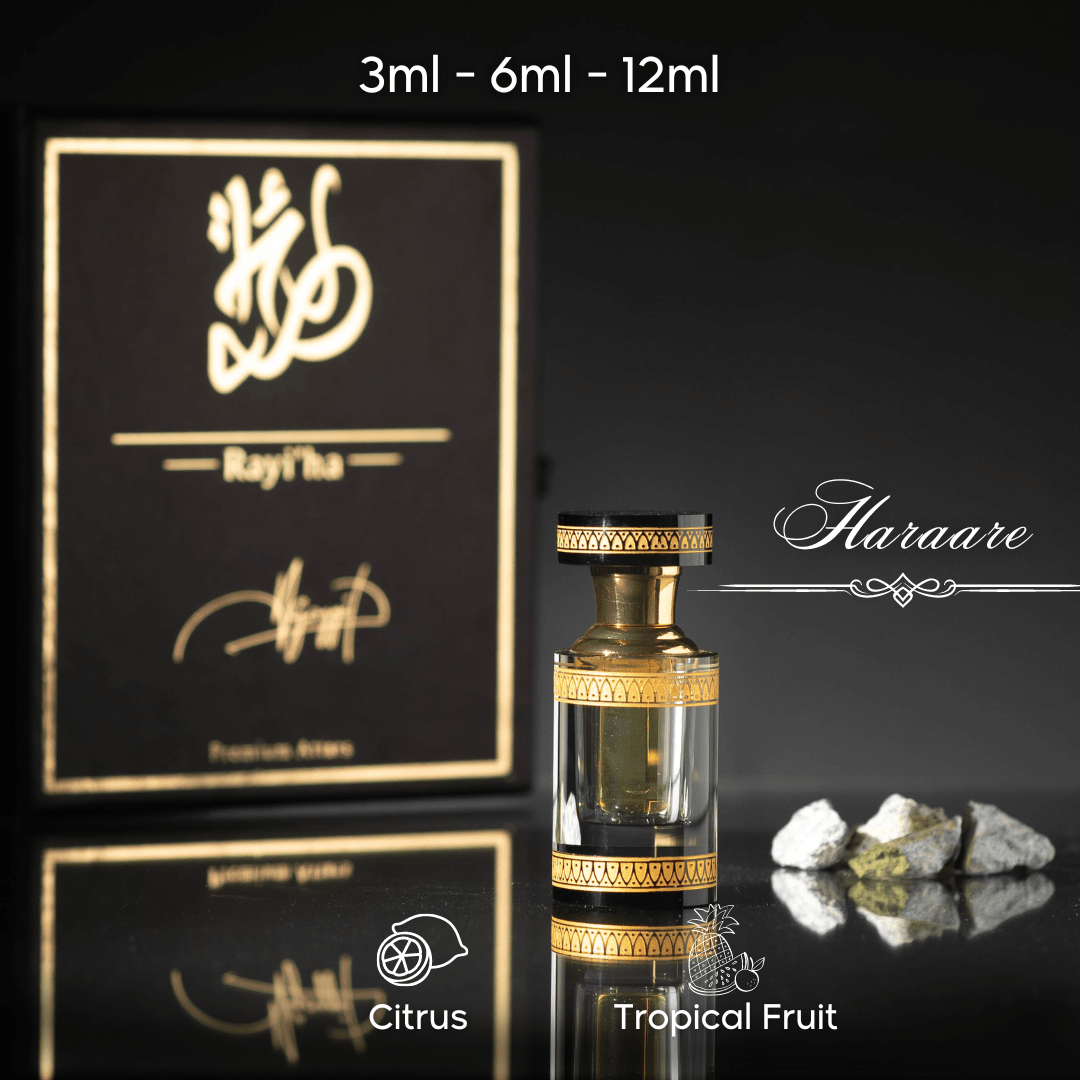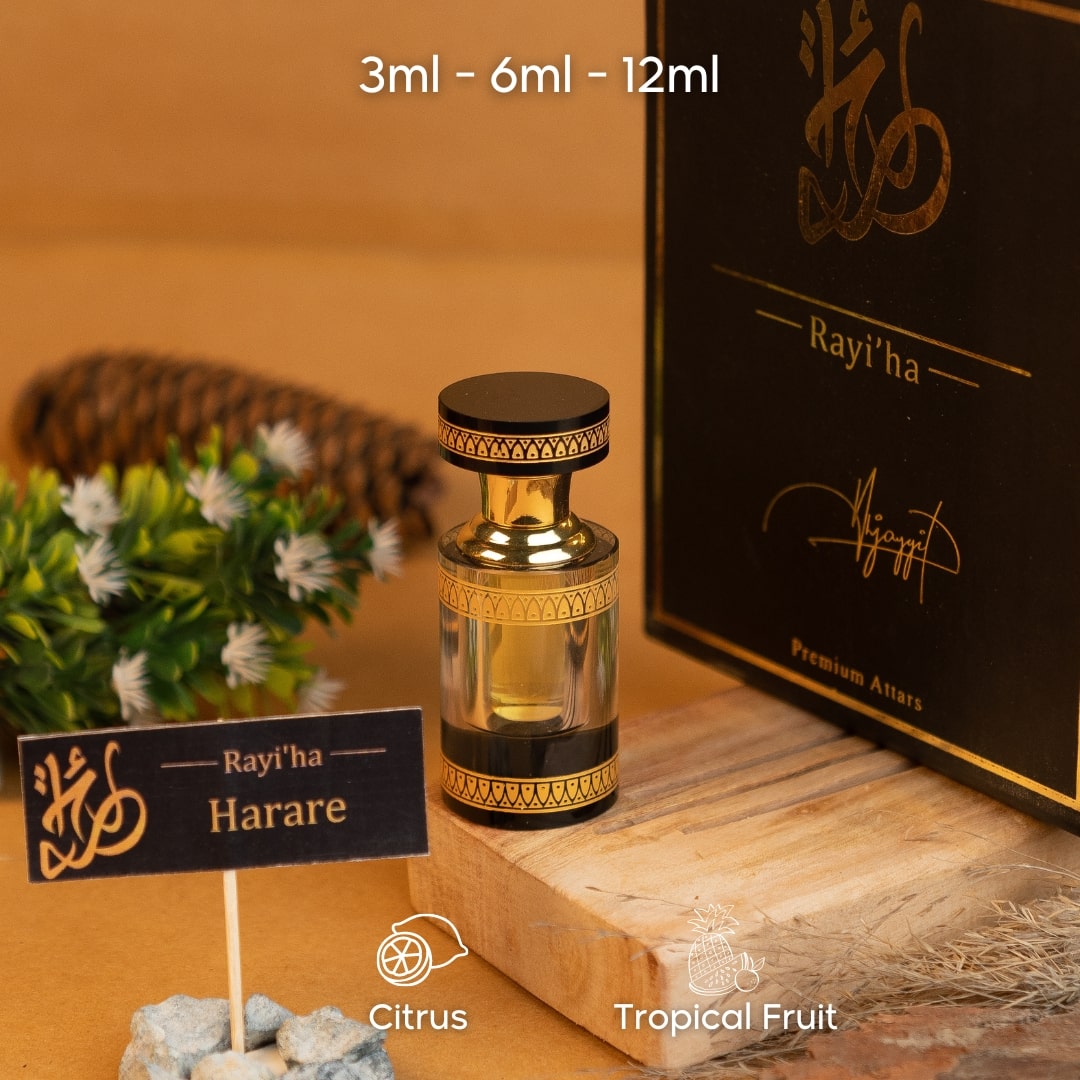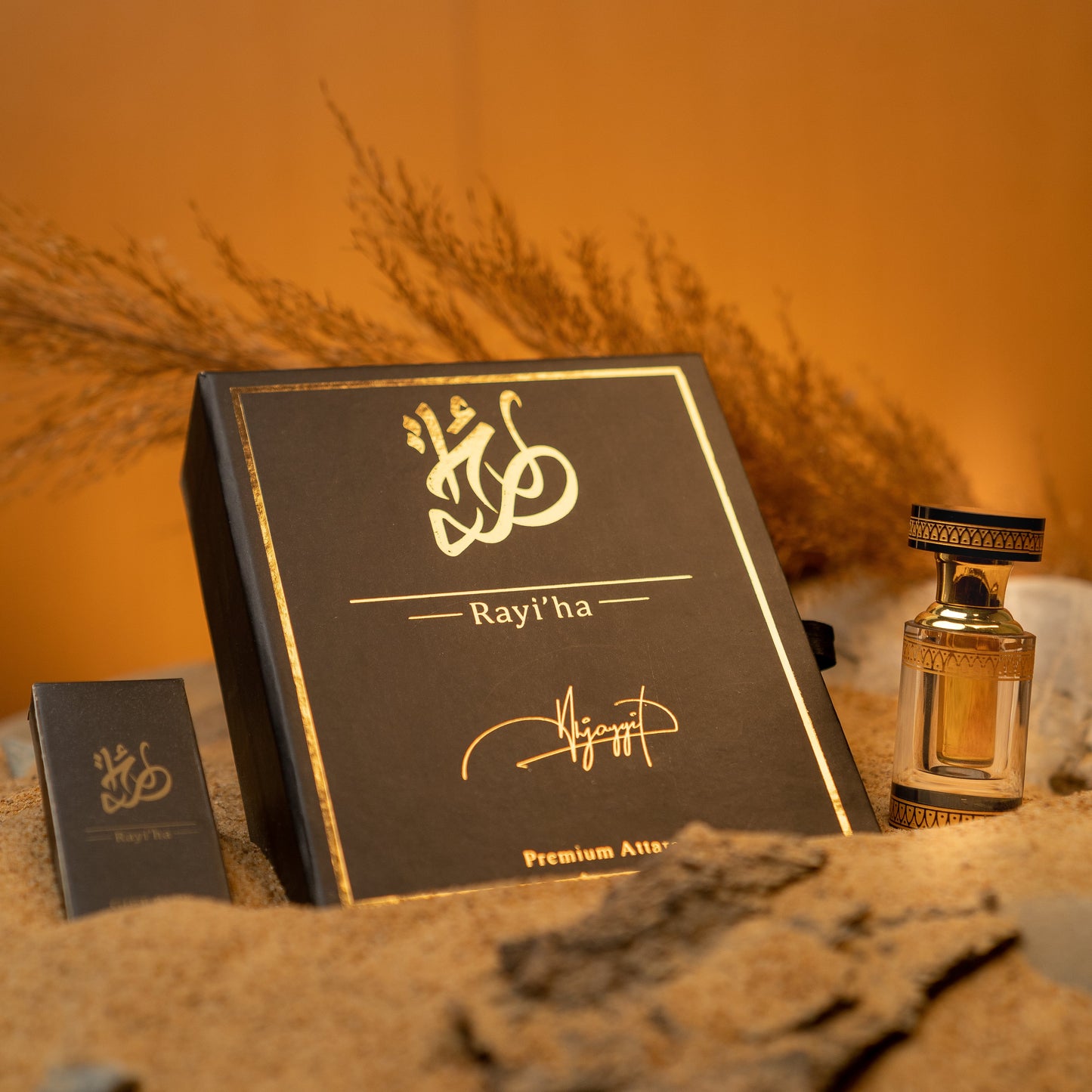 Shipping Time

Orders will be delivered in 3-5 working days all over Pakistan

Shipping Policy

Hassle-Free Exchanges

7-days easy return & exchange policy without any questions

Return Policy

Free Shipping

Free shipping will be offered on orders of above 3000/-

Add Products